Women Who Inspire Us - Natasha Singh Chauhan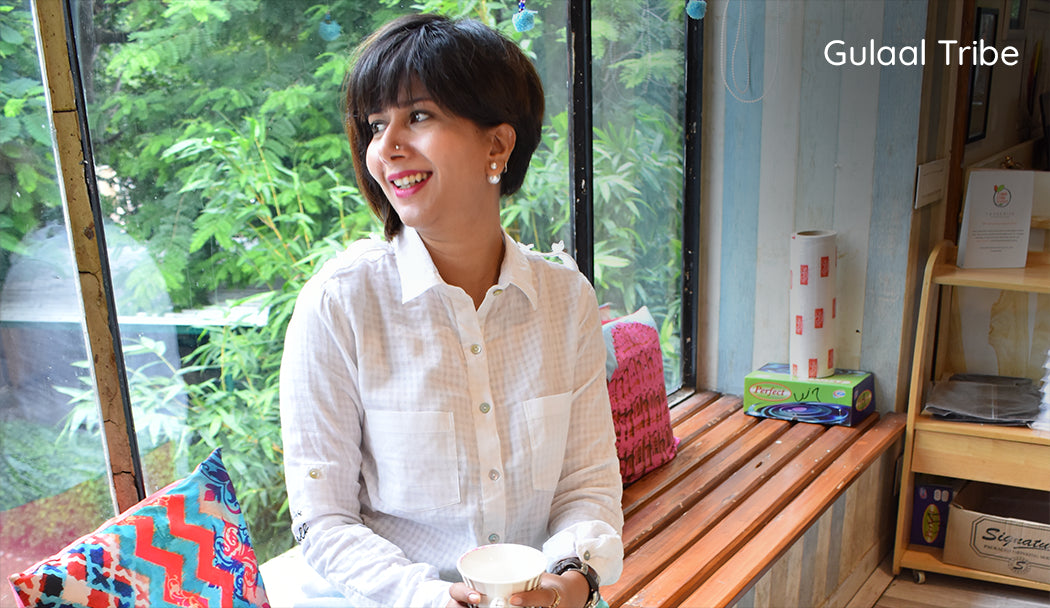 In my journey of conceptualizing Gulaal and building the brand thereon, a lot of people have inspired me with their creative genius and resilient spirit. Natasha Singh Chauhan, the co-founder of Tangerine Boutique Salon is one such idol that I look up to.
She is a force to reckon with and a proud member of #Gulaaltribe. Join me as I give you all a glimpse into a day in the life of the style queen and boss lady, Natasha Singh Chauhan.
First and foremost, the inspiration brewed from the word 'Suraj' which translates to 'sun' in English. We also thought of orange hues that cover the evening skies during sunsets while naming this collection.
As has been repeated by many, Women's Day should be celebrated everyday and so, one doesn't need a particular date on the calendar to applaud women who go against the odds to make them even.
More power to you, Natasha! You dreamt big and you flew high. You taught us all that no job is beneath us and that learning never stops.