Predicting fashion trends for 2021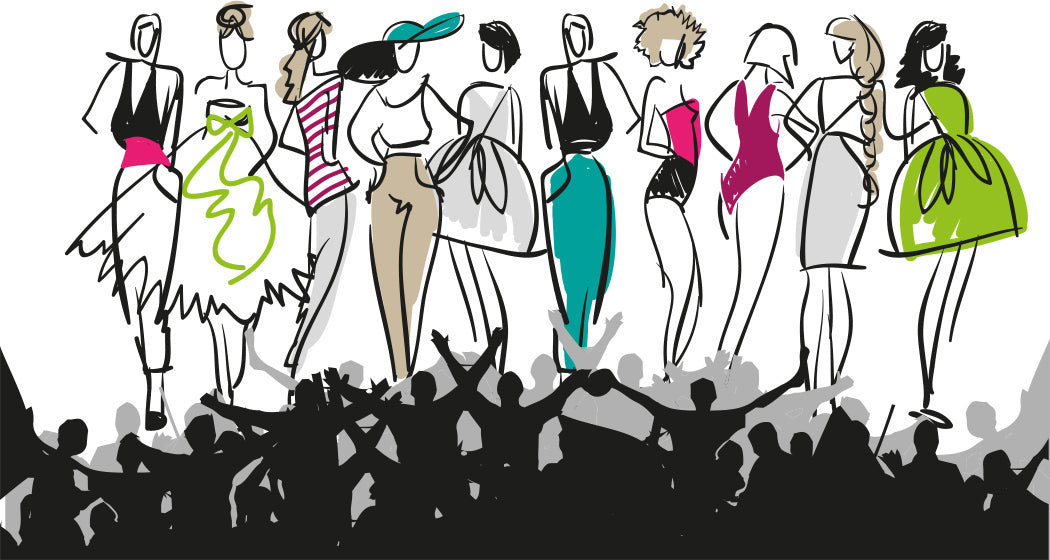 Have you been wondering which trends will make headlines in 2021?
Check them out here to stay on top of your fashion game.
1. CHECKERED OUTFITS
Whether it's flannel, plaid or buffalo checks, all checkered outfits will stick around for a while.

And, they have every right to, don't you think?

Whether you wear them as Christmas pyjamas or tucked-in shirts for casual outings, checks are versatile fashion trends that can withstand all occasions.
2. DENIM WITH BLING
We've always known and owned denim. So it's no surprise that it will stand strong in 2021 as well.

Bedazzling denim is another story altogether. When it shines and sparkles because of the mirrors, sequins or beads sewed, it quickly becomes a go-to outfit for all formal settings.

Want to explore our take on 'denim with bling'? Browse our 'Indigo Meadows' collection made entirely from denim and real mirror work embroidery!
3. ALL THINGS YELLOW
Warm, buttery yellow will always serve as a beautiful reminder of the carefree, summer days.

Many people don't like yellow as they find it "too attention-grabbing".

However, since it might be "literally everywhere" this year, there's a high chance that people may not be able to resist this pleasant shade.

Also, a fashion lover's closet is incomplete without a pop of colour. And it looks like yellow could save it from becoming too monotonous.
4. FIT & FLARE MANIA
Fashion trends of 2021 will be incomplete without mentioning any fit & flare.

Silhouettes that hug the wearer's body and flare at the bottom impressively will continue to influence 2021's latest trends.

Whether it's a fit & flare dress or pant, everyone owns a variation of this trend at this point.
5. BOYFRIEND BLAZERS
Contrary to popular belief, boyfriend blazers do not belong to your man!

They're just cut to be loose-fitted and flattering for the female form.

The limit does not exist when it comes to styling a boyfriend blazer.

Wear it as a tunic or pair it with jeans and a T-shirt.

In the end, you're going to get a neat, polished and casual-chic vibe from such an ensemble.
6. FESTIVE FACEMASKS
COVID-19 is a bitter pill everyone's had to swallow.

However, even in these desperate times, fashion has prevailed and introduced festive facemasks that ensure safety and style.

Heavily-embroidered masks that match your Lehenga or suit set can also shake things up significantly and give your outfit a more 'complete' look.
7. SORBET PASTEL TONES
Pastel pinks, bright and light blues as well as mellow yellows will dominate fashion trends of 2021.

Not only are these colours a feast for the eyes but they're also adaptable to dark-coloured tops and bottoms currently in your closet.

Of course, you can also opt for a 'monochrome pastel' look to get on with the times.

Pastels are already loved by everyone and they'll continue to be worn this year as well!
8. METALLIC FLORAL OUTFITS
The magic of metallic floral outfits is not lost upon me.

Dark backgrounds give room to perky, pretty petals on dresses and shirts to radiate a bold yet beautiful party-ready look.

High-end brands as well as home-grown businesses have been experimenting with this trend for the past year.

But, in 2021, this trend will take over with full force and mostly be seen in attires reserved for special events such as evening soirees and cocktail hours.
9. TIE & DYE
This textile technique has been around for so long that many would expect it to be out-of-date by now.

However, the colour patterns that are the result of this technique are too beautiful to forget.

Hand-tied fabrics are dyed by gifted artisans from all over India and converted into contemporary silhouettes for you and me.

Head to our 'collections' page to see which trends trended in 2020 and how we took inspiration to create clothing from them.