5 Items That Are in Team Gulaal's Staycation Suitcase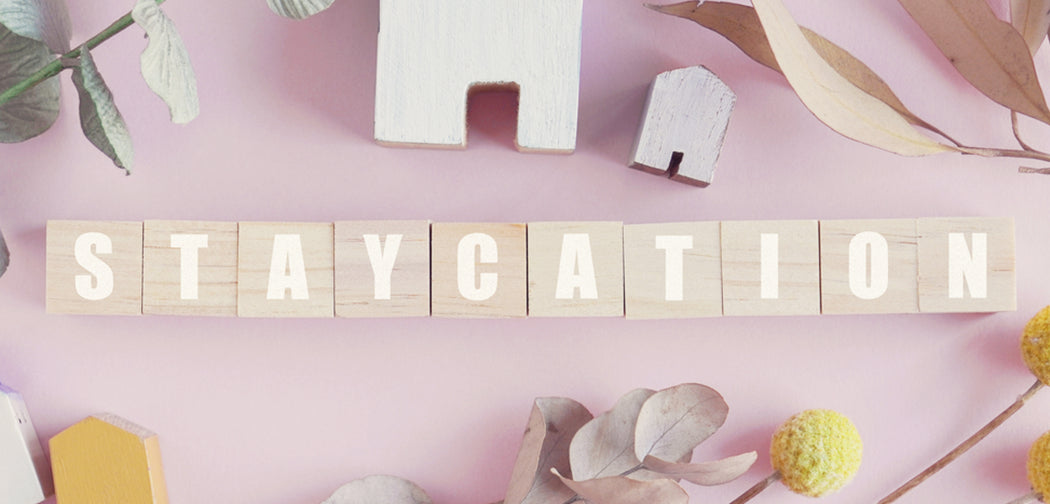 COVID-19, vaccine, lockdown – some words we'd rather forget for a short while.
Enter – the concept of staycations. They give us a reasonable excuse to get out of the house and a reason to unwind without jeopardizing our health.
Of course, going on full-fledged vacations seems like a distant dream as of now. Therefore, we can settle for a staycation at a reputed resort for the time being, right Gulaal Fam?
So today, we're going to suggest some staycation must-haves for you.
1. Masks
Wearing N95s alone can be a bit monotonous. How about you layer them up with our cotton masks which are available in soft, pastel hues?
Double the care, double the style.
They can be easily paired with all your outfits and their adjustable nose-bridge is just another beneficial feature that ensures your comfort while you're on your mini-holiday.
Oh, and they come in a set of 3! So pack them ALL, just in case.
TIP: Our masks are reusable. All you have to do is wash them and hang them to dry to wear again.
2. Loungewear
To spend your staycation looking like a fashion goddess, you must invest in good-quality, always-trending comfort wear.
Trust us, a snug lounge set can come in handy for opening the door to welcome room service, clicking an innumerable amount of selfies in the bathroom and jumping on that hotel-style fluffy bed.
Our loungewear styles are diverse and vibrant. Take your pick and relax in comfy, cosy ensembles.
3. Tote bag
Your room is your haven. But you ought to explore the property you're staying at, hmm?
Take one of our ombré tote bags with you and put all your essentials inside its main compartment. Then, sling it over your shoulder and the world is your oyster!
All your personal belongings (phone, charger, SNACKS!) will stay in one place and before you know it, you'll be receiving compliments for carrying a cool handmade bag out and about.
4. The perfect summer outfit
In case you get tired of lounging around in your PJs, might we suggest the perfect summer outfit?
For us, it will always be the 'Ivory Two-piece set' - fully-lined pants, a long Kurta with pockets and cute pom-pom endings on the halter-tie. Available in gloriously white colour to combat the heat, this co-ord set can make a place for itself in your staycation suitcase and your heart!
5. (another) perfect summer outfit!
The 'Maya Tier Maxi Dress' is the quintessential summer outfit.
It's proposed in a loose-fit silhouette so whether you're binge-watching a sitcom in your room or walking around the poolside, you'll feel the most comfortable.
When it comes to posing for pictures, slip your hands in its side-seam pocket and feel like the most fashionable version of yourself.
There you have it. Your suitcase will be looking a bit fuller now. Happy Holiday!