10 of the best post-pandemic travel destinations in India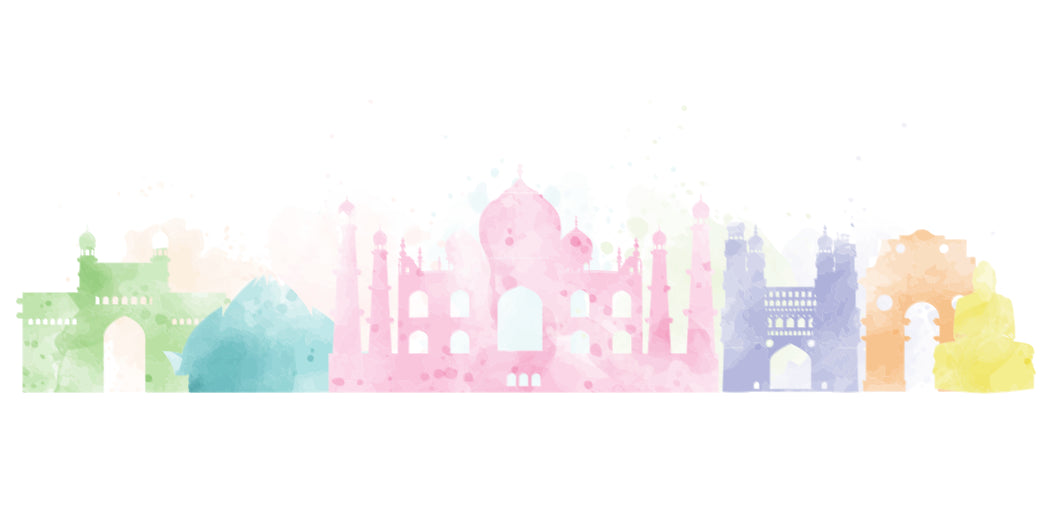 The nationwide lockdown taught us many lessons and forced us to have several revelations. One of them – travelling is a delight.
Whether it's getting on a train or boarding a plane, the experience of visiting a different city or country ought to be treasured.
The good news is that the lockdown is easing, the COVID-19 cases are decreasing and people are going on small vacations while taking all the necessary precautions.
So here are some of our travel + outfit recommendations for those short and precious getaways.
1. Darjeeling
Starting our list on a "cold" note because we are done with the Sun!
Plus, who wouldn't want to trade the scorching temperatures for the 16" Celsius reported in Darjeeling?
Tea gardens, extraordinary architecture and the chance to snap some stylish selfies up on the mountains.
Which reminds us – wear our 'Nora Kaftaan Set' to battle the cold and to reinforce that you know your way around dressing up stylishly in chilly temperatures.
2. Udaipur
Ah, the city of lakes will always have our heart. Whether it's the riveting culture, the ageless Havelis or the lip-smacking food, Udaipur can be the perfect pick for an adventurous weekend trip.
So, why not saunter around the beautiful city in an equally beautiful summer dress?
The 'Freya Tier Dress' is easy to pack, throw on and accessorize. And the full-lining detail will not raise any 'see-through' issues!
3. Goa
What happens in Goa stays in Goa. That's the saying, right?
Either way, if it's the beach that is calling to you or if riding on a scooter all day is your idea of 'fun', then by all means pack the 'Petunia Dress' in your suitcase.
It's effortlessly chic and forever-trendy. But the best part? Its side seam pockets! Perfect for storing your phone and room key while you scour the sand and sea.
Goa's laid-back vibe, diverse cuisine and hospitable residents will definitely be a welcome change from listlessly sitting on your couch all day.
4. Mukteshwar
Situated at an elevation of 2,285 meters above sea level in the Nainital district of Uttarakhand state, Mukteshwar is a quintessential hill station on our list.
One step closer to the Himalayan ranges, you can expect a varied number of memories in store for you.
From the peace and quiet to the limitless beauty of Nature, Mukteshwar can be a great choice for escaping from the chaos.
Of course, you could also look fashion-savvy in the 'Salvador Mirror Work Jacket' – a gorgeous piece that is super easy to layer up.
5. Rishikesh
Did you know that this city is also known as the 'Yoga capital of India'? A bunch of fruitful and relaxing Yoga sessions is all we need to forget the COVID situation for a little while.
Other interesting activities include whitewater rafting and trekking.
While at the same time, our heart would rejoice to see you wear the 'Auria Two-Piece Set' to one of your meditation sessions.
The sleeveless top will keep you from whining about the heat and the flared silhouette of the palazzo will enable you to sit cross-legged without any hassles.
6. Munnar
One of the most sought-after destinations in South India - Munnar is picture-perfect from all angles.
It's a resort town in Kerala and the largest tea-growing region in the southern belt of the country.
Imagine yourself on lush green hills, in expansive tea estates and under a beautiful blue sky.
All this while clicking pictures in the 'Heather' dress. It is body-flattering and offers the comfiest comfort-fit you could ask for when you have to walk and trek.
7. Leh
Little Tibet situated in the Ladakh region of Jammu and Kashmir, Leh is THE place to find scenic backdrops and it also provides the opportunity to interact with the quaint Tibetan Buddhism if interested.
You can also spend your time slurping on some Thukpa (a thick soup with vegetables) or treat yourself to a steaming plate of Momos while serving looks in the 'Paloma Denim Long Jacket' – an elegantly efficient piece helpful for layering up in cold climates.
8. Gujarat
Gujarat is an astounding amalgamation of UNESCO sites, religious landmarks, wildlife sanctuaries, immersive museums, the large white desert Rann of Kutch, etc.
Seriously, a visit here will allow you to delve into the vibrant culture of the state and enjoy the yummy foods available.
The sightseeing, however, would be incomplete without prancing around in the 'Ivory Two-Piece Set'- an iconic bestseller that is our official go-to for any vacation!
9. Jaipur
The Pink City is eager to welcome you into its midst. Sightseeing opportunities in every nook and crevice, unbelievably delicious food at every turn and the option to shop for handcrafted apparel and accessories from places such as Chaura Rasta, Badi Chaupar, etc.
Of course, the timeless textiles are also a feather in Jaipur's cap.
Moreover, yours truly Gulaal Studio is situated in Jaipur too.
An apt outfit for roaming around the sights is the 'Girisha Fit & Flare Dress'. It is a versatile one-piece that can be worn all day (thanks to its comfortable fit) and also to a celebratory event (courtesy of all that dazzling mirror work)
Its pink colour also does full justice to the nickname of the city.
10. Agra
You may have already seen the Taj Mahal in real or on Google. But did you know that it shines in different colours at different times of the day? Pink at dawn, white in the noon, and golden at dusk.
Agra is not all Taj Mahal, though. Various architecturally enriched tombs, the always-legendary Yamuna river, etc. make for what is Agra renowned for.
The city is a fusion of the past and the present. Wouldn't you like to visit it for a day dressed in our 'Desert Bluebells Jumpsuit'? It's a ready-to-ship snug piece that will enhance your style quotient.
We hope that at least one of our recommendations sounds enticing to you and that you book that golden ticket to someplace thrilling right after reading this blog. In that case, Happy Safe Travelling!