Trend predictions for 2022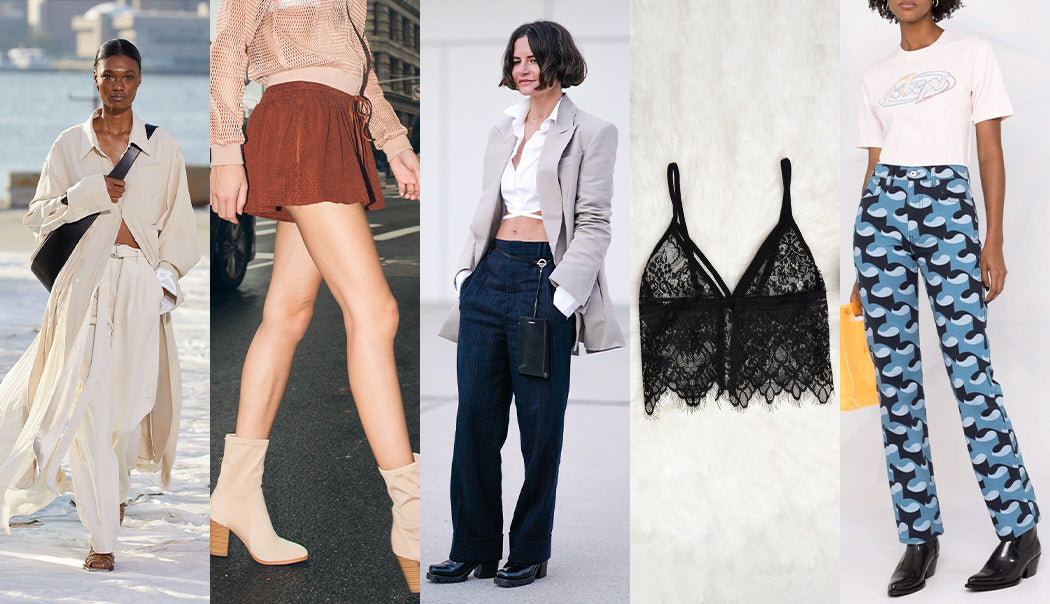 New year, new trends….or not?
After days of research, Team Gulaal has finally prepared its fashion forecast for this year. However, a style that we're not ready to let go of – loungewear.
After all, it constitutes the new at-home uniform that is pleasant and professional at the same time.
Need a dose of comfort and virtual-office-chic? Shop our lounge sets here.
Now, time to find out which trends WE think will go viral in 2022!
1. Oversized shirts
A light and liberating silhouette that is the perfect fusion of 'runway model' and 'off-duty painter'.
Pair the button-down with equally flowing oversized trousers and the results will be elegant yet easy-breezy.
2. The versatility
Show off some skin in a trend that seems to be returning full force.
Mini-skirts will be in Vogue again and we'll no longer be pushing the small pieces of clothing to the back of our closets, thinking they are outdated.
3. The name
Don't be alarmed or agitated! The 'low-rise' that we're referring to is not meant to make you feel uncomfortable.
The 'low-rise' pants that we're on board with happen to be loose-fit and sit coolly on your hips while just showing a hint of the midriff.
4. Denim care
We have a strong feeling about this one.
Come summer and spring, bra tops will be the perfect add-ons while layering.
So, whether you're wearing an emboldening pantsuit for an office party or lighting candles for Date night in a sleek pencil skirt, these itty-bitty pieces of clothing are going to be your trustful companions.
5. The sense of sustainability
We would like to conclude this list by giving a green signal to colourful, geometric prints. These 60's-inspired patterns are going to turn your closet into a vibrant burst of colour.
Or, if you're a minimalistic fashionista like us, you can also don electrifying colours like bright greens, pinks and yellows.
Remember that these are subjective predictions and you can sing your own tune while putting together outfits this year.
Fashion evolves when YOU do. So, take chances while dressing up and if not, you can always rely on this list.