How to measure yourself while online shopping?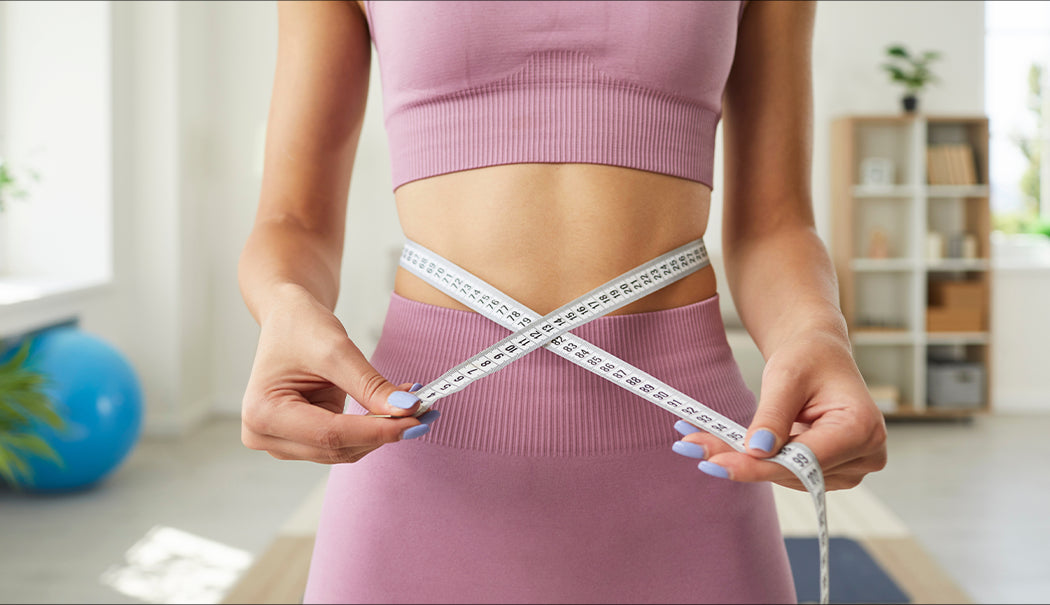 WHY HAVE WE WRITTEN THIS BLOG?
Shopping for clothes online is a delight and a massive convenience.
But ordering the wrong-sized dress or pants can dampen your mood.
To help you overcome this problem, we've described below what needs to be done to order the right-sized fits while shopping online.
WHY TAKING MEASUREMENTS IS IMPORTANT
● To save yourself from the hassle of returning clothes once they show up to your doorstep.
● To easily navigate what could be several different versions of a size chart in various online stores.
● To understand how the clothes will fit and visualize them on you before they arrive.
● To save money. Think of it like this – no returns means no pick-up costs will be borne by you.
● To avoid alterations. If the clothes are even minutely big or small, a trip to the tailor's will be inevitable.
WHAT YOU WILL NEED:
1. Flexible measuring tape
2. A pen and paper to document your findings
3. Fitted clothing
4. A mirror
5. A friend who can offer you measurement-related aid.
WHICH AREAS OF THE BODY TO MEASURE AND HOW TO MEASURE THEM
BUST
Wear an everyday bra while measuring your bust. Wrap the tape around your upper body and ensure it covers the fullest part of your bust which is usually the nipple line.
WAIST
Stand in front of the mirror, front on and bend to the side. Where your waist creases naturally is where you need to wrap the measuring tape. Ensure that the tape is sitting at the smallest part of your waist and that it's flat and straight against your body.
HIPS
Wrap the tape around the fullest part of your hips, this should be just above or on the hip bone. Where the tape overlaps, record the number as your hip measurement.
THIGHS
Stand with your feet together and wrap the tape around the tops of your thighs. Make sure the tape is sitting straight and flush against your body.
SHOULDERS / BACK
To measure your shoulders, have a friend stand behind you while you stand front on with a straight back. Have them measure from the edge of each shoulder to get the correct size.
ARM WIDTH
When measuring your arm width, it's important that the shirt you're wearing isn't too thick or you may end up purchasing a garment with sleeves that are too wide. Wrap the tape around the fullest part of your bicep, this will give you your arm width measurement.
PANT LENGTH
There are two ways to do this:
● The first way tends to be the easiest. Pick out a pair of pants from your wardrobe that is the right length for you and fold them in half. Lay them down flat on a smooth surface and use your tape to measure from the crotch seam to the end of the pant to get your inseam amount.
● If you have a friend to help you, put on the pants and hold the top end of the tape against the seam of the crotch while your friend measures to your ankle bone (a cropped pant or skinny jeans) or just past your ankle (a wide leg pant or straight cut jean).
SLEEVE LENGTH
For your sleeve length, halve the last measurement you took and write it down. Then measure from the top of your shoulder and down to your wrist bone. Slightly bend your elbow (the best measurement is taken when you put your hand on your hip) while doing this to allow for arm movements. Add the two numbers together to get your sleeve length.
HOW TO MEASURE ACCORDING TO DIFFERENT TYPES OF CLOTHING
FIT & FLARED DRESSES
It is a common case for fit and flared dresses with buttons or zip closures in the upper part to be true to their size. Translation: body measurement = garment measurement.
EXAMPLE: If your bust measurement is 34 inches, then choose the fit and flared dress which also measures 34 inches. Knowing this will allow you to buy the perfectly-fitted dress always.
TOPS
Tops will always be two inches loose so we suggest choosing a size that doesn't leave room for alteration.
REGULAR FIT KURTAS / CLOTHES
Contrary to what many people believe, choosing comfort-fit Kurtas or other regular clothes is the key.
EXAMPLE: If your bust measurement is 34 inches, then we recommend choosing a Kurta that measures 36 inches.
OTHER TIPS:
● If you notice that your measurements for different areas of your body put you into different size categories, go for the LARGER size. It's easier to alter bigger clothes than to try and fit into something small.
● Avoid measuring yourself too often. This could intervene with your self-esteem sometimes. However, if you would still like to keep track while losing weight, seek the help of the measurement tape in six weeks or so.
We wish that you never have to go through the hassle of receiving and returning wrong-sized garments again. Happy shopping!
SHOP PLUS-SIZED FORMALWEAR HERE. Sizes till 5XL available.