How to look after your flannel clothes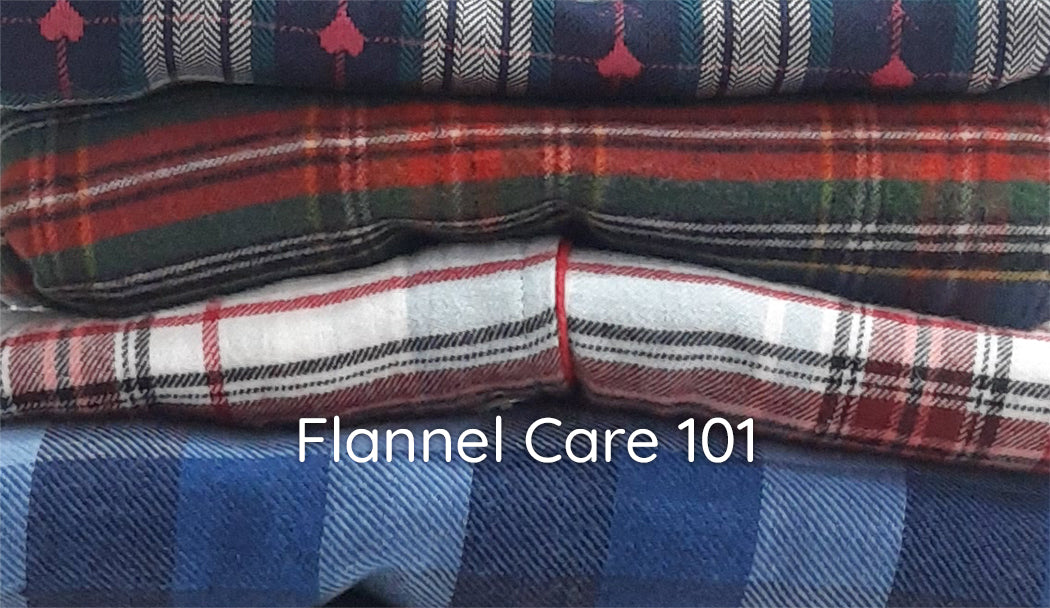 Self-Care Saturday. Garment Care-Flannel Fabric
We feel that the flannel fabric has a separate fan base of its own. Its temptingly soft texture is one of the reasons why.
Every time we wear a flannel shirt or a flannel co-ord from our 'Checkmate-winter edition' collection, we feel that we have fulfilled the prerequisites for 'minimally extravagant street style'.
But, how does one take care of their flannel clothes? Seeing as they can be prized additions to a wardrobe, they must always be looked out for, right?
Learn how to not let your flannel go to waste.
WASHING
Using a mild detergent to wash your flannel clothes is highly necessary.

Over time, flannel may lose its softness. But you can slow down this process by NOT using a fabric softener and switching to half a cup of vinegar to remove the soap build-up.

DISCLAIMER: The Washing Machine Law (something we made up right now) dictates that you do notwash your flannel in hot water. Even a slow wash speed will ensure that the fabric does not endure too much friction or stress.
DRYING
When possible, always air-dry your flannel. The room temperature will not allow pills (balled-up fibres) to form on it. Squeeze out the excess water, lay the flannel flat to dry and don't stretch it too far as that can mess with its shape.

Using a dryer will only stiffen and thin out our your flannel clothes faster.
IRONING
There are plenty of wrong ways to iron flannel fabric but only some right ways to do it.

Start with the lowest heat setting and go up when you start to see the wrinkles disappearing.

With a warmed-up iron, you can either press a piece of cloth between the iron and the flannel shirt to
prevent getting that shininess from ironing too long or at an immensely hot temperature.

You can also take the easy option by turning the flannel garment inside out and ironing on the wrong side.

Avoid overheating the flannel and keep checking if the iron is doing more harm than good on the fabric.
STORING FLANNEL CLOTHES
When hanging your flannel shirt, button its top button to ensure that it does not slide off the hanger.

When folding your flannel in a drawer, roll it up in a cylindrical shape instead of a square. This makes it easier to spot and tuck in the drawer.
STAIN REMOVAL
It's a shame if you spilt something on your newest flannel shirt or flannel dress.

But to rectify that, you need warm water, soap and a clean cloth. After that, just blot at the spot and let it sit for a few minutes.

Remember that using bleach on flannel is a major faux pas!

We have curated our own little world of flannel. From a classy flannel shirt to a sassy flannel dress, we feature it all in our newest collection. Check it out.