A Brief History of Pockets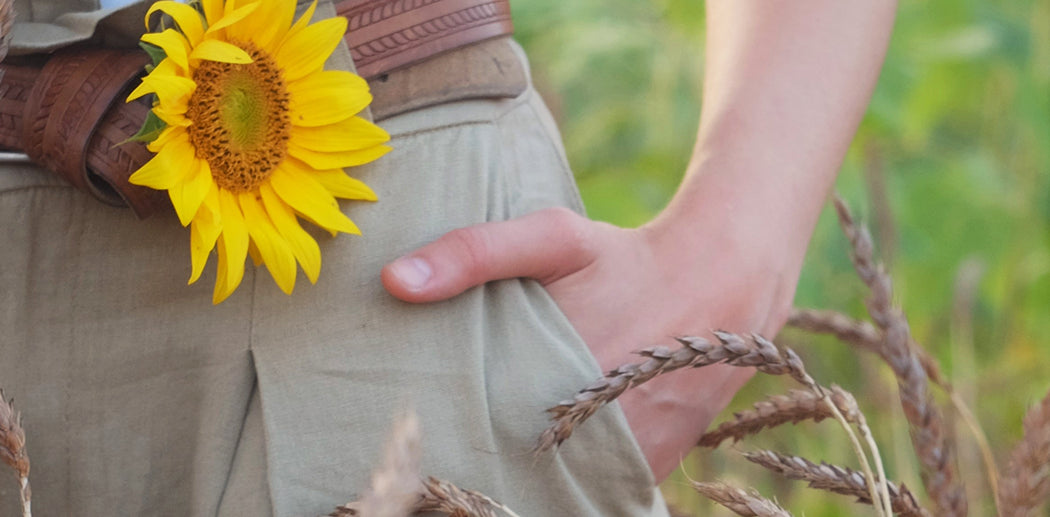 So, here is the thing: Gulaal has always been associated with colourful, comfortable clothing. Go one step further and you will realize that several elements classify clothing as 'comfortable'.
It could be soft lining, premium-quality fabric or POCKETS. Yep. We prioritize pockets because we always keep your comfort in mind.
Our philosophy is simple: if your personal belongings are tucked safely in your pocket, then you can conquer the world in style and without worry.
But have you wondered about the origin story of pockets? Where did they even come from? Let us dive "deep" into the "deep" history of pockets in a chronological (but fun) manner.
The 1600s
Pockets were detachable garments that were tied between a petticoat and skirt. The silver lining? They were astonishingly roomy, which implies that anything from knives to snacks was easy to store.
The 1800s
Campaigns were led by the Rational Dress Society to make women's clothing more functional.
The late 1800s
Slim skirts and tiny waists transformed the Victorian era style. Pockets became smaller and were replaced by "reticules" (handbags worn outside the clothes and meant to be pinned on or attached to a belt).
Regardless, dress patterns started including instructions for sewing pockets into skirts if one felt like being an "independent" woman.
1910
The introduction of the 'Suffragette suit' with no less than six pockets threw everyone in a tailspin.
The 1920s
During this time and while World War 1 ravaged the world, women brought back the pocket by adopting menswear-inspired looks which were fully supplied with – you guessed it – pockets!
This development took off but remained somewhat hush-hush.
1933
Women's Wear Daily covered this bold-for-its-time trend in an article called "Will Women Wear Trousers?"
1954
As reported by the Spectator, renowned designed Christian Dior stated-"Men have pockets to keep things in, women for decoration."
The 1990s
Just when pockets had started to become popular during the '70s and '80s, luxury designer bags rose to fame, effectively interrupting the trend.
21st century
Fast forward to today and we still struggle to see real and spacious pockets in women's day-to-day clothing.
This fight for pockets comes with its fair share of politics. It also reflects poorly on men's fashion which has always included pockets.
But hey! Chin up, Gulaal Tribe, because we are here to bridge the gap between women's fashion and practicality.
After becoming familiar with the fascinating history lesson, take a look at some of our bestselling outfits with pockets.